Narrow Canyons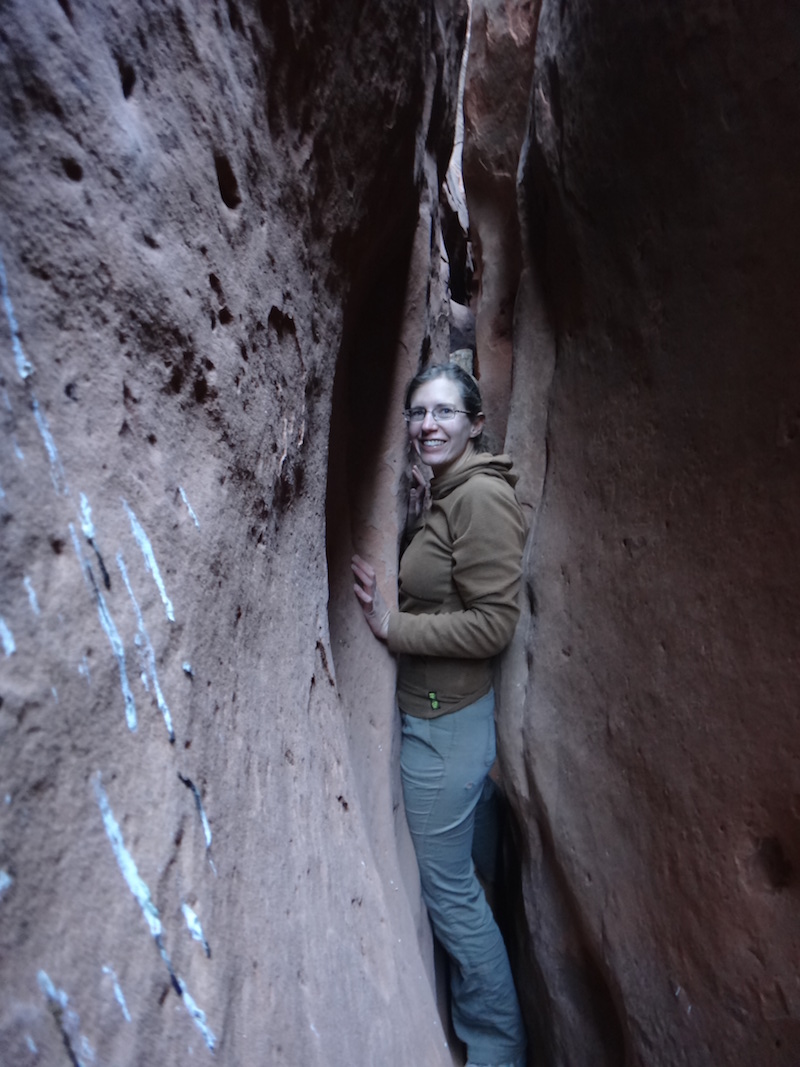 An example of the NARROW!
Narrow canyons are canyons that heavier folks may not find particularly pleasant. I'm 6'2" and about 180-185lbs, and the canyons listed below were tight on me, and required some squeezing, sweating, and struggle to fit through.
If you are larger than I am, or do not like confined spaces, these are the ones to avoid!
Smaller folks are likely to enjoy to tight, sinuous slots that often feel more like caves than canyons.